Need a professional to handle your wood repair?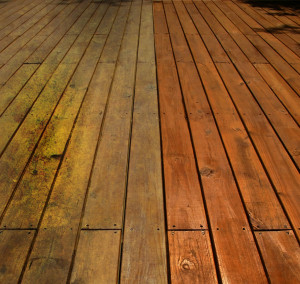 Nature oddly enough it is woods greatest enemy. Temperature, water, insects, their is a hosts of thing that can ruin a wood object however, with a little prep work and maintenance most of the damage to our wood surfaces can be avoided. Sealing, painting, and treating are three phrases you will often hear in connection to wood and all are important to the process of keeping your wood looking great and working fantastic. It is no different when it comes to wood repair.  Trusting a professional to handle your wood repair will always be beneficial to you in the long run. As with all of our services we have the experience and the tools to make sure your wood repair job gets done on time and on budget.
Wood Rot Repair
No one likes to see wood rot, and of the different wood problems that crop up it is one of the worst to have to contend with. Often times wood rot is due to water or high humidity environments. This presents a two fold problem, first the source of the rot must be identified and dealt with, if possible,. Then replacement of the wood can begin. Once the wood rot has been replaced, preventative measures must be taken. Generally problem areas environments can not be fixed in an affordable way, so preventative measures are taken instead. Whatever the case may be rest assured that with JB & Sons you have  professional and experienced wood rot repair crew standing by waiting on  your call.
Recent Articles
If you are looking for wood repair services by a painting contractor in North Florida and South Georgia GA, then please call 850-929-9925 (FL) or 229-244-6767 (GA) or complete our online request form