Tallahassee Painting Contractor & House Painter Specialist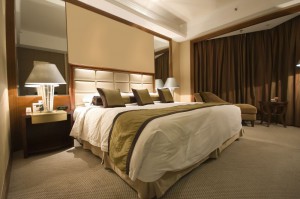 If you have a wallpaper removal task in front of you, you're in for quite a bit of work and time. It is better to contact a professional Tallahassee Wallpaper Removal contractor than to spend the time doing it yourself.
Most wallpaper can be removed from the interior of your Tallahassee home, by a trained professional , without any problems. Our professional wallpaper technicians spray the surface of each wall with a mixture of hot water and an enzyme based wallpaper remover. The enzyme breaks down the starch in the adhesive, and allows the old paper to be scraped off. Whether wet stripping or dry stripping wallpaper, our technicians always wash paste from the walls. If you're ready for a change to the look and feel of the interior of your home, give JB & Sons Painting a call! Our Wallpaper Removal experts would love to answer your questions and get you a free quote.
Tallahassee Interior Painting
At JB & Sons Painting, our team of professional Tallahassee Interior Painting contractors have years of experience as well as the right tools and equipment to ensure that your interior painting project is finished quickly, safely and with beautiful results. Not to mention, we are able to produce more striking, attractive results than any Do-It-Yourself painting tactics.
Our Tallahassee interior painting services range from painting one room to painting entire homes and businesses. Rest assured that we will get your interior painting project completed with precision and ease, no matter what the scale. Just give us a call!
Tallahassee Exterior Painting
Exterior painting has the unique ability to improve the look of your home without spending a penny on landscaping or remodeling. Exterior painting is a great investment because it can increase the value of your Tallahassee home by increasing curb appeal. JB & Sons Painting has years of experience in exterior painting and will get the job done right the first time.
Our Tallahassee Exterior Painting experts begin their job by helping you select the color of paint you want. They can suggest colors based on the overall look and feel of your home and the neighborhood. To get a head turning exterior painting project completed on time and on budget give the experts a call at JB & Sons Painting.
Tallahassee Deck Restoration
Our expert Tallahassee Deck Restoration contractors at JB & Sons Painting will ensure your deck does not suffer further damages by using top quality wood stains and sealers to protect the wood. The key to long lasting and successful deck staining is maintaining the finish. Proper cleaning should be done on a yearly basis, and maintenance coats of stain should be applied every few years to ensure lasting results that will keep your deck looking beautiful and ageless.
Do not wait until you deck is showing the signs of damage, or do not let your current deck show worse signs, call JB & Sons Painting today. Our Tallahassee deck restoration and remodeling contractors will stain, seal and protect your deck from the harsh extreme weather.
Recent Articles
We Service The Following Zipcodes in Tallahassee, FL
32301, 32308, 32309, 32311, 32312, 32317
If you are looking for a painting contractor in Tallahassee FL then please call 850-929-9925 (FL) or 229-244-6767 (GA) or complete our online request form.