North Florida and South Georgia Painting Contractor Other Services
JB & Sons Painting is the area's premiere full service painting contractor. Our success is due to our emphasis on 100% customer satisfaction; a philosophy that has kept our business thriving for over 25 years!  We are available for Wallpaper Removal, Pressure Cleaning, Deck Restoration, Wood Repair, Drywall Repair & Texturing, Faux Finishes, Caulking, Waterproofing, Weatherizing, General Maintenance and Repair, Roof Cleaning, Gutter Cleaning, Moulding Installation, Light Remodeling Projects. Our people are our best asset. We only hire the best professional painters, and we provide them extensive training to help them take their skills to the next level.  If you want to improve your home give us a call and see what we can do for you.
Wallpaper Removal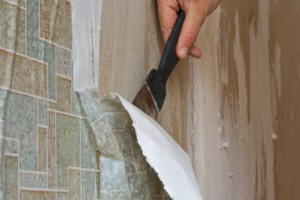 Looking to remove your wallpaper? Are you craving a home update that won't cost thousands of dollars? Does your North Florida and South Georgia Home need to update its look by a couple of decades?
Rather than doing it yourself or hiring an expensive wallpaper removal contractor to do it all for you, why not contact JB & Sons Painting, the ultimate experts at wallpaper removal in?
At JB & Sons Painting, we understand how just a few changes in your wallpaper can bring about a fresh change in your home or office's appearance. That's why we offer innovative and comprehensive solutions to your commercial wallpaper or residential wallpaper. From selecting a high-quality wallpaper design to removing the old wallpaper, our friendly North Florida and South Georgia wallpaper experts will ensure that your every expectation is exceeded. After all, we make the difference with our wallpaper removal.
Read More
Deck Restoration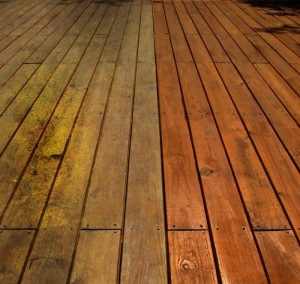 Deck staining is the best solution to continue to seal out the moisture that is responsible for all of the damage your  deck experiences. And when it comes time to clean and stain your deck, it's best to turn to a professional North Florida and South Georgia Deck Restoration Company like us here at JB & Sons Painting.
Deck Restoration is just part of the required maintenance of your beautiful  home's deck. As homeowners we ask our decks to put up with a lot. In constant war with the elements, our decks endure the worst. By maintaining it with a quality deck stain, you will have the peace of mind knowing that costly repairs aren't looming on the horizon.
Our North Florida and South Georgia Deck Restoration experts, have years of experience in deck staining and deck refinishing. Our experience, knowledge and skills means high-quality results at affordable prices. Our deck refinishing experts will help you protect your investment.  Give JB & Sons Painting a call and see what we can do for you.
Read More
Wood Repair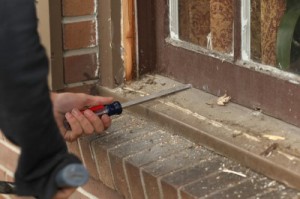 With our weather climate, wood structures don't last forever. Termite damage, wood rot, aging wood or poor craftsmanship can afflict wooden structures that put homeowners at a higher risk of accidents and lowering the retail value of their homes.
At JB & Sons Painting can repair any wood surface or structure and stain or paint it also. If you notice that your wooden structures are weakening, flimsy or rotting, you could be putting your family at risk. If you're ready for a change to the look and feel of the exterior of your home, give us a call! Our Wood Repair experts would love to answer your questions and get you a free quote.
Read More
Drywall Repair & Texturing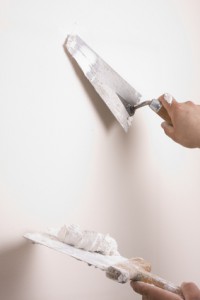 JB & Sons Painting can help you get your walls looking great again with our professional drywall patching services. Drywall, or sheetrock, is the most popular material used today when creating the walls and ceiling of your North Florida and South Georgia area home. When your drywall becomes damaged there are a few options to consider.
The first option is spackling or joint compound repair. You may have experience with spackling as it is a common practice to fill in nail holes or other small holes. When the hole drywall is bigger, you will need another solution to repair your damaged drywall.
Drywall repairs are necessary if there are any gouges, cracks, holes or soft spots in the walls. By having your drywall repaired professionally, you can ensure that the interior paint is applied smoothly and easily, providing you with quality, long lasting results.  Our team can repair any hole or crack in your walls or ceilings in conjunction with any interior painting project. We also can finish a room by installing the sheet rock, preparing it and painting it. Call us for a free quote today. Read More
Caulking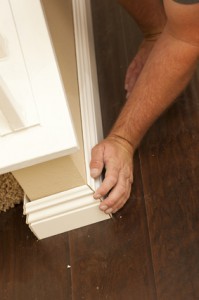 At JB & Sons Painting we understand how important your surroundings are to you. Its important to make sure joints on the exterior of your cabin or home are caulked properly, to prevent water from seeping into the end grain of the wood or cement board siding. Water will make either of these materials rot or decay, even cement board! Caulking properly also helps in the energy efficiency of your home or office. Proper Caulking also gives unwanted pests less places to hide.
As a North Florida and South Georgia Professional Caulking Contractor we can provide you with all types of Caulking and Water Proofing services like indoor, outdoor, residential and commercial Caulking and Water Proofing to name just a few. JB & Sons Painting will make sure your belongings are protected and your family is safe as we complete your Caulking and Water Proofing project. Let us do the work; there is no need to get your hands dirty! Read More
Waterproofing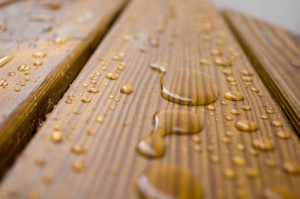 You probably don't think about it, but the Second Law of Thermodynamics has a bigger impact on our lives than we may think. Basically, it means anything left on its own will start to decline. The good news is that we can fight back through maintenance, such as by using the process of waterproofing. Such processes can prevent or perhaps, even reverse, the process of deterioration.
If you think about it, wood is much more vulnerable to its environment than we could ever imagine. Some of its major enemies include temperature, sunlight, and even Father Time itself.
These influences on wood can produce a variety of unwanted results, including warping, rotting, splitting, and buildups of moss and mildew. At JB & Sons Painting, we have the tools and waterproofing products in North Florida and South Georgia to help prevent the elements from entering your home. Read More
Weatherizing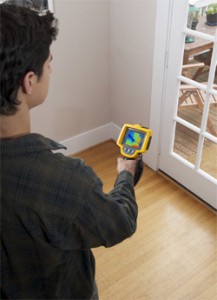 Do you have a room that is colder in the winter and hotter in the summer?  These changes in the temperature are do to a improperly insulated room.  As seen on home improvement shows on TV there are contractors that will cut corners to save money on material and labor.  In the end the homeowner pays the price for that contractors poor judgment.  The loss of money will come from the homeowners heating and cooling bill do to the fact that the heating/cooling system is working overtime because of a leak in the home.  The professional contractors at JB & Sons Painting have the tools and training to handle your energy wasting room.
We will locate and isolate the area in the room that is compromised and correctly replace what is causing the energy leak. From windows, doors, and improper vapor barriers we can find your leak and have your cold room as warm as the rest of your house.  Stop paying high energy bills season after season and have your home properly inspected and cared for by JB & Sons Painting Weatherizing Specialists.
General Maintenance & Repair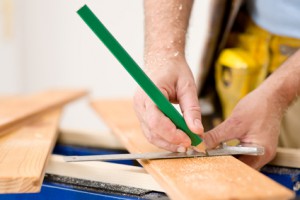 Rot repairs and maintenance can include a wide variety of tasks including painting touch ups, woodwork, remodeling and fixing all the little odds and ends that account for improving the look and feel of a property. The molding around your windows and doorways that are affected by weather or insects is not only an eye sore but they are also energy wasters. JB & Sons Painting now brings now its expertise on General Maintenance and Repair services to North Florida and South Georgia.
Depending on the age of your North Florida and South Georgia home the windows could be a energy waster. The cold air in the winter and the hot air of the summer can pass by the old window of your home. You can update the trimming around the window and keep the aesthetic look that you love. This will allow the windows to become less wasteful of the comfort of your home. At JB & Sons Painting, we take the hassle out of your need for rot repairs and maintenance in North Florida and South Georgia. Our expert home repairs and maintenance contractors are experienced in providing a range of handyman services, from simple fixes to Light Renovations.
Pressure Cleaning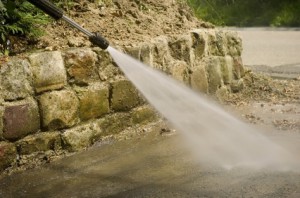 Dust, dirt and mildew can acquire easily on the exterior of your home or business. Our professional North Florida and South Georgia Pressure Cleaning technicians can get your exterior looking great once more by removing the years of grime that have built up. Our customers are always surprised at the results that pressure washing gives.
Our pressure washing technique is safe for the surfaces of your home or business and is also safe for the environment. It is important to power wash the exterior of your home or business if you are preparing to paint. Your exterior paint will not bond properly with your exterior walls if dirt, cobwebs and other grime interfere. Give JB & Sons Painting a call to discuss how pressure washing can benefit your home or business or to receive your free estimate.
Roof & Gutter Cleaning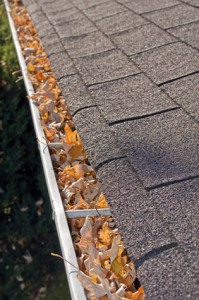 North Florida and South Georgia Roofs and Gutters are one of the most neglected when it comes to home maintenance, but they should be the most important. Cleaning the exterior of your house can be a difficult task, however, and requires professional assistance to ensure quality results. This is especially true for roof cleaning, as Improper Roof Cleaning Techniques and strong pressure washing methods can severely damage your roof and causes structural damages to your house!  You should never pressure wash your roof!
Poorly maintained gutters can cause extensive damage to both the outside and inside of your house or business. Not only do gutters help direct water from the foundation, they are also important for routing water away from walkways, where ice can build up and cause damage or create injury risk.
Your home's exterior needs protection from rain and its damaging moisture. Even the best gutter system will fail if the gutters are filled with leaves, twigs, dirt and debris. Cleaning gutters can be a dangerous task. Our JB & Sons Painting Gutter Cleaning Contractors will clean, flush your gutters and remove all the debris, leaving your gutters clean as new.
Moulding Installation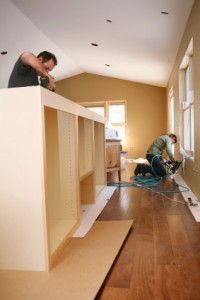 Our professional Painting Contractors have your interior painting project covered from start to finish. Our professional North Florida and South Georgia Moulding Experts will measure, paint or stain and install your trim to perfection.  Moulding is important as it protects your walls and outlines important features. You would be surprised what new trim could do for your Atlanta home.
Interior moulding is anything you use to give your home the finishing touch that takes it from looking good to looking great. Moulding is used to cover gaps, corners, spaces and other areas that you want to look smooth and finished.
Our interior moulding installation experts can install all type of trims such as: baseboard moulding , wall paneling, door and window moulding , chair railings, ceiling moulding , crown moulding and more.
Light Remodeling Projects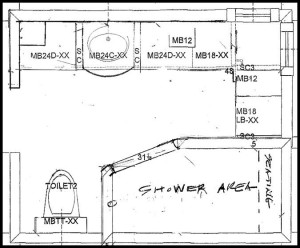 At JB & Sons Painting we provide a wide range of services for both interior and exterior remodeling of residential and commercial properties. From simple bathroom remodeling projects to kitchen remodeling coupled with exterior home renovations, JB & Sons Painting can help. We specialize in remodeling for the interior and exterior of homes in the North Florida and South Georgia and surrounding area. You will receive the same expert quality craftsmanship and attention to detail when you hire us to complete a light remodeling project.
With the right combination of both interior and exterior remodeling, JB & Sons Painting can help improve your living space. From the design to the finished product, we offer a variety of options and services to help you achieve exactly what you are looking for with your Home Remodeling home renovation investment. We take special care to really listen to what our clients want and need in order to product functional and beautiful remodels. You can rest assured that our team of professional home remodeling contractors will manage everything from initial design to the final phases of construction and work site cleanup.
If you are looking for other services by a painting contractor in North Florida and South Georgia, then please call 850-929-9925 (FL) or 229-244-6767 (GA) or complete our online request form.