Roof Painting in Pinetta, FL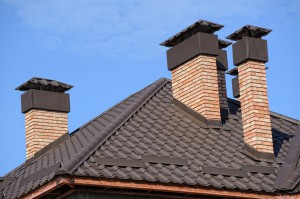 Do you have a metal roof? Interested in making improvements? You are the in right place. JB & Sons Painting offers affordable options for maintaining the look of your roof. Metal roofs can fade and start to look dull and unappealing. When the color starts to fade it is time to get it fixed because the possibility of water seeping into your attic increases. The good news is you do not need to buy a new expensive roof at all, you have other options. Our team at JB & Sons Painting can increase the life of your metal roof by placing a new vibrant color of paint and finishing it up with a clear coat. We not only bring new color to your faded roof but protect your house from water damage. Our Roof Painting is a specialty process that uses electrostatic-ally charged particles to efficiently restore and paint metal surfaces. This technique is perfect for the metal roofing, and can bring about new life and beauty for your metal surfaces, promoting a uniformed finish that is durable and attractive. No need to replace metal roofs that are fading.
Roof painting does not only work for metal roofing, it works for all roofing. Painting your roof is extremely great for conserving energy by reflecting the heat off of your roof rather than your roof absorbing it. This is not easy task, our professional team at JB & Sons Painting has the experience and skill needed to complete roof painting.  Call your North Florida and South Georgia Roof painting contractor for your Free Estimate today.
Recent Articles
If you are looking for Roof Painting services by a painting contractor in North Florida and South Georgia GA, then please call 850-929-9925 (FL) or 229-244-6767 (GA) or complete our online request form.