Perry Painting Contractor & House Painter Specialist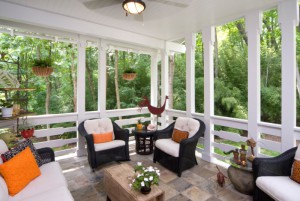 JB & Sons Painting can help you get your walls looking great again with our professional drywall patching services. Drywall, or sheetrock, is the most popular material used today when creating the walls and ceiling of your Perry area home. When your drywall becomes damaged there are a few options to consider.
The first option is spackling or joint compound repair. You may have experience with spackling as it is a common practice to fill in nail holes or other small holes. When the hole drywall is bigger, you will need another solution to repair your damaged drywall.
Our professional Perry drywall patching experts can take any hole in your walls or ceiling and can repair them seamlessly. They will get your drywall ready for painting and can even match, mix and paint the problem area. Give us a call today to see how affordable it can be to get your home looking perfect once again!
Perry Interior Painting
Most Perry Interior Painting companies are more affordable than you may imagine. As a matter of fact anyone can afford hiring a professional interior painting company in Perry, Florida. Professional interior painters will save you money and time. Because professional painting companies have already have professional painting supplies and tons of experience there is no need for you to buy these supplies or to spend tons of time trying to do the job yourself. Doing the job yourself tends to be more of a hassle then Perry home owners plan. A qualified interior painting company like JB & Sons Painting can paint your whole home or just one room, no matter the size.
Perry Exterior Painting
A thorough cleaning to remove dirt and mildew is the first step in preparing exterior house painting surfaces. JB & Sons Painting knows what it takes to create a custom Perry Exterior Painting project that will beautify your home or office and transform your vision into a reality – and we do it on time and budget. All loose paint and defective caulking should then be removed. Any rotted boards should be replaced, and all new and bare wood primed. Gaps between adjoining wood, or wood and masonry, should be caulked with a powerful sealant. Hardware and light fixtures which are not to be painted should be removed or properly protected, and all plants should be moved or covered.
No Perry exterior paint job is to large or small for our painting experts to handle. Customer service has always been extremely important to us and we strive to meet and exceed our home and business owners' expectations. When the exterior of your home or business starts losing its attractive qualities, call our painting professionals to bring it back to life with a brand new paint job.
Perry Deck Restoration
When you want to restore the deck of your Perry home, let the professional Perry Deck Restoration experts at JB & Sons Painting Company help you. Fully bonded and insured, we provide the skill to work around the most difficult situations.
Mold and residue can not only take away from the appearance, but can also pose a health risk to your family and should be eliminated promptly. Decks with a black streak may need to be cleaned to prevent rotting. The Perry Deck Restoration specialists at JB & Sons Painting Company can address these issues and concerns as well as others that can be fixed with a proper Deck Restoration.
Recent Articles
If you are looking for a painting contractor in Perry FL then please call 850-929-9925 (FL) or 229-244-6767 (GA) or complete our online request form.