Why Garage Floor Painting Has Become So Popular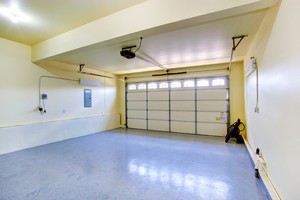 Painting the garage floor of your North Florida and South Georgia home is a surefire way to complete renovate the look. There is literally no better way to enhance the look and transform the space, like painting the garage floor. More and more homeowners are making the wise choice to opt for this service for their own flooring, and maybe it's time now for you to find out why.
Are You a Good Candidate for Garage Floor Painting?
Not sure yet if having your flooring painted will make a difference for your home? Here are some things to consider:
A lot of return for a little investment. This is basically the least amount you can spend, for such a dramatic change in return. It will brighten things up and finally provide you with flooring that is attractive.
Floors that are unsightly can be instantly transformed. Garage floors tend to take on stains, have cracks or chips and otherwise appear ugly and lackluster. Professional painting services make your garage floor look as good as any other floor inside your home.
A brighter floor helps create a brighter and safer work space. One of the leading causes of accidents in the garage can be linked back to insufficient lighting.
Although concrete floors are generally thought of as sturdy, having them painted by an expert increases the strength.
This also makes your flooring surface non-porous and that means it cannot absorb liquids and retain stains. Of course, you will need to clean up spills such as oil, gasoline or anti-freeze, as it can still damage the paint if left neglected.
That also means your floors will be mildew and mold resistant. If any appears, it can easily be wiped away.
Getting Proactive About
The bottom line is that there are a number of benefits that you can expect, and here at JB & Sons Painting, Inc. we want to be able to ensure that you know about them. Once you have decided that this is the right thing to do for your garage flooring, we can also expertly execute this job for you. Don't settle for less than the best, when it comes to the work invested into your home, including your garage floor painting.
If you are looking for more information about a garage floor painting contractor in N. Florida & S. Georgia, then please call 850-929-9925 (FL) or 229-244-6767 (GA) or complete our online request form.