The Best Faux Finishes for Modernizing Your Home's Appearance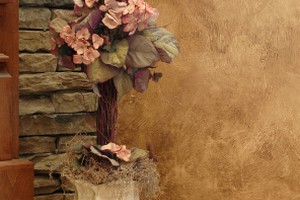 Your home's wall paint plays a huge role in the atmosphere that you create with your interior design. Every room can have its own look and feeling, and the paint can dramatically change that. At JB & Sons Painting, Inc., our professional North Florida painters can provide high quality faux finishes to help enhance and modernize the appearance of any room in your home.
When you're choosing your faux finishes, you'll have almost limitless options. Our professionals will be able to work with you to choose the perfect finishes for your home and help you achieve whatever goals you have for this project. After you choose your finishes, we'll be able to provide you with the high quality applications possible.
Here are a few of the best faux finishes for creating a modern design in your home:
Venetian Plaster
Applying venetian plaster used to be something that required tremendous patience, skill, and experience, so it could only be performed by masters of the art. Today, however, thanks to faux finishes, you can have all of the great appearance of venetian plaster without the difficulty of installation. our professionals can help you choose a great venetian plaster finish for any room in your North Florida, then provide you with a great application of finish.
Metallic Paint
Metallic paints can add a great shimmering look to your walls, which will sparkle whenever they're hit by light. Our metallic paints are totally safe, and they can be a great addition to any modern interior design. The brilliant metal colors are attractive and distinctive.
Sandstone Finish
Sandstone finishes have a sandy texture and a granular appearance They're a little gritty to the tough, and that gives them a nuanced and distinguished look. They're available in a wide variety of colors, so you'll be able to find the perfect match for your North Florida home.
Brushed Suede
If you're looking to add an elegant and sophisticated look to any room in your home, brushed-suede paint is the perfect choice for your home. Brushed suede look soft and luxurious and imparts a subtle textured finish. The unique light and dark areas are reminiscent of actual suede. Our professional North Florida painters can help you decide if this is the right choice for your home during our interior painting services.
If you're looking for faux finishes in North Florida, call JB & Sons Painting, Inc. at 850-929-9925 (FL) or 229-244-6767 (GA), or complete our online request form.