North Florida and South Georgia Painting Contractor Paint Services
We provide restoration services and general maintenance, as well as all the other services that are already listed.
JB & Sons Painting Service knows what it takes to create a custom interior or exterior painting project that will beautify your home or office and transform your vision into a reality – and we do it on time and budget.
Our professional Interior and Exterior Painting contractors prepare the surface of your home to ensure the best paint adhesion. Contaminants such as dirt, mold and mildew, car exhaust and loose dirt can affect the quality of the interior or exterior painting job!
Interior Painting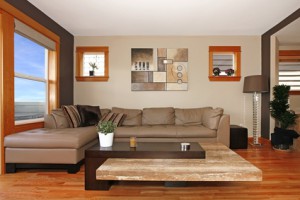 At JB & Sons Painting, we can do it all; we can either paint one room or your entire house. To make sure the job is done right, you should hire a professional.  Don't think you can afford a North Florida and South Georgia Interior Painter?  Our services are more affordable than you think. We offer free quotes and will save you cash and time. JB & Sons Painting Service will take care of the hard work for you.
If you 're looking to paint your home, think of the under-taking that is. You need to go and buy all of the supplies and paint needed. At JB & Sons Painting Service, we already have all the supplies that are needed for painting homes. Our company carry top-quality, professional painting supplies in all kinds of styles and colors, so we have something for everyone. We also have the tools that are needed for painting.
If you're ready for a change to the look and feel of the interior of your home, give us a call!  Our interior painting experts would love to answer your questions and get you a free quote.
Exterior Painting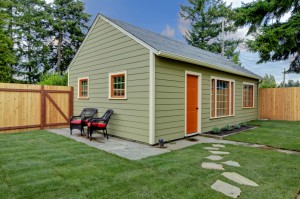 Have you looked closely at the exterior of your home lately? If the exterior is starting to chip, fade or peel, you should have this taken care of sooner rather than later. The longer you wait, the greater the damage will become — and the higher the cost will ultimately be (whether you do it yourself or hire a professional). Exterior house painting can seem like a difficult task, especially if your home has complications such as dry rot, mold, mildew, or other issues that can come back to haunt you if not taken care of properly before the painting is done.
Many homeowners tend to believe that exterior painting is an easy, do-it-yourself project, but it actually requires a lot of effort and expert knowledge, as there is more than what meets the eye when it comes to the appearance and protection of your home exterior. There are a few reasons why it is best to choose a professional painter for your home.
Fence & Deck Painting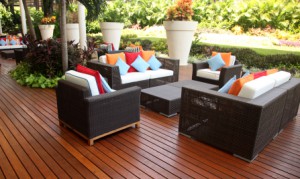 Any deck or fence requires proper maintenance to resist the outside elements. A good quality stain and sealer should be applied to your deck and fence for extra protection. Deck and fence staining and finishing will give you peace of mind and help you avoid costly wood repairs in the future.
Our expert North Florida and South Georgia Wood Staining and Finishing contractors will ensure your deck and fence does not suffer further damages by using top quality wood stains and sealers to protect the wood. The key to long lasting and successful staining is maintaining the finish. Proper cleaning should be done on a yearly basis, and maintenance coats of stain should be applied every few years to ensure lasting results that will keep your deck and fence looking beautiful and ageless.
Roof Painting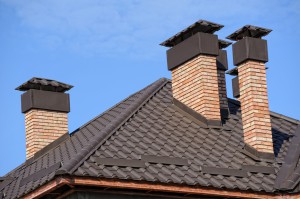 Metal roofs are not ageless. The color from you metal roof can fade just like the color of your car. Once the color starts fading the possibility of water seeping into your attic increases. The good news is you don't need a new roof in most cases. Hiring a Professional Roof Painter can increase the life of your metal roof. By placing a new vibrant color of paint and finishing with our clear coat we can not only bring new color to your faded roof but protect your house from water damage.
Our Roof Painting is a specialty process that uses electrostatically charged particles to efficiently restore and paint metal surfaces. This technique is perfect for the metal roofing, and can bring about new life and beauty for your metal surfaces, promoting a uniformed finish that is durable and attractive. No need to replace metal roofs that are fading. Call your North Florida and South Georgia Roof Painting Contractor for your Free Estimate today.
Read More

Spray Painting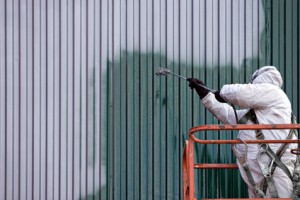 When it comes to painting you have two options. The Brush style of painting is more labor intensive and can also increase the cost of your budget.  The Spray application deals with more prep work but in the end you have more of a flawless painting results.
Spray Painting is a "Modern" look. Spray application involves more prep work. Protecting the rest of your home and ensuring the only area that gets painted is what actually gets painted. The spray application is faster to apply and gives you a smooth finish with clean and sharp lines. If you're ready for a change to the look and feel of the interior or exterior of your home, give us a call! Our interior and exterior painting experts would love to answer your questions and get you a free quote.
Read More

Faux Finishes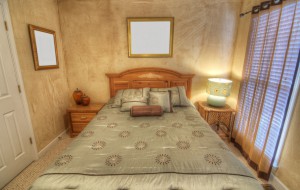 Faux finish painting, also known as wall design or decorative painting, consists of a broad range of options. Faux finishes can be used in just about any room, but many homeowners start out by completing an accent wall, a powder room, or a bathroom for that extra "Wow!" factor for home improvement and remodeling projects.
At JB & Sons Painting our North Florida and South Georgia faux finish painting contractors have been professionally trained and continue training in faux painting techniques such as Tuscan, Venetian Plaster, wood grain (a very unique finish when applied with bold colors and metallics vs. the normal brown tones that mimic wood) and many other styles. Venetian Plaster is a popular option clients use to add a touch of opulent luxury to their spaces.
Read More

Cabinet Painting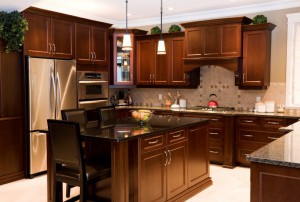 Thinking of getting new cabinets? Is your kitchen looking outdated. New cabinets can be expensive, but cabinet refinishing is affordable. Cabinet refinishing is an inexpensive way to update your kitchen, making them look like new again.
There are many benefits to cabinet refacing than replacing your worn or outdated cabinets. Refinishing your old cabinets is less expensive and save an average of 50% off the cost of replacing your existing cabinets. Refinishing your cabinets also offers a variety of options for style and look.
At JB & Sons Painting, we are experts on turning old, worn out looking cabinets into a pride of joy every time you look at them. Cabinet refinishing is much simpler than a big remodeling job, and just as effective. In just a few working days you can have the kitchen of your dreams.
Garage Floor Painting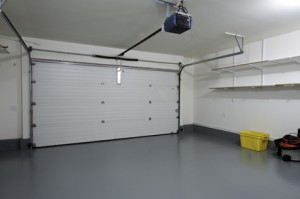 At JB & Sons Painting, our North Florida and South Georgia Garage Painting specialist offers high quality painting services for your garage floor. You don't have to just "let the floor go." You can make it look just as nice as the rest of your home. Putting an durable coat of paint on the floor of your North Florida and South Georgia garage will make it feel like another room in your home as well as protect it from any future damage, scratches, or wear and tear for years to come.
No custom garage floor coating job is too large or small for our Garage Painting Contractors to handle. Customer service has always been extremely important to us and we strive to meet and exceed our North Florida and South Georgia home owner's expectations. When your Garage floor has lost it's attractive appeal, call our North Florida and South Georgia Garage Painting Contractors and bring back your Garage's beauty.
Commercial Painting Services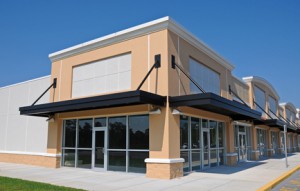 Attracting customers to your North Florida and South Georgia area business is a fundamental marketing task that every business owner faces. In a down economy remodeling your office space or building is less of an option. JB & Sons Painting can help you add to your curb appeal and can liven the interiors of your North Florida and South Georgia area business for a fraction of the cost of remodeling. Our North Florida and South Georgia commercial painters are very detailed and professional.
Our painters are trained to complete your job in a timely, non-invasive manner. If your business needs to remain open, we have evening, weekend, and holiday painting crews available to accommodate your specific needs. We employ skilled and dedicated painters, and equip them with the latest technology to perform any interior or exterior painting project needed.  Whether you want to redo your office wallpaper or need a interior and exterior painting overhaul altogether, JB & Sons Painting will provide you with the office painting experience you've come to expect from the best commercial painters in North Florida and South Georgia.
Institutional Painting Services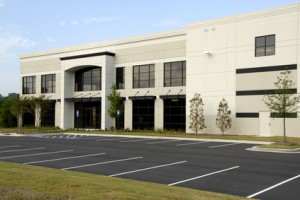 A fresh coat of paint has the ability to turn heads. In a time when competition for your customers' dollar is at its peak our Institutional painting services may be the best investment you can make for increase business. Our Institutional painting representatives are ready and waiting to answer any question you may have or to help get you your free quote.
In addition to our Institutional painting services, JB & Sons Painting offers quality office painting services throughout the North Florida and South Georgia area. JB & Sons Painting is a better Institutional painting company because we are a truly affordable business solution. We know that times are tough for local North Florida and South Georgia businesses, which is why we work harder to provide you with on-budget solutions to your office painting needs.
JB & Sons Painting's professionalism and expertise allow us to develop creative solutions to the most challenging painting projects. We find the most efficient means to complete your Institutional painting project, saving you time, money and headaches.
If you are looking for painting services by a painting contractor in North Florida and South Georgia FL, then please call 850-929-9925 (FL) or 229-244-6767 (GA) or complete our online request form.