Madison Painting Contractor & House Painter Specialist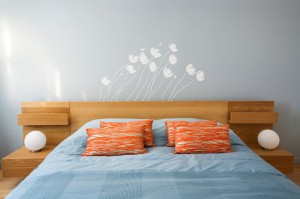 JB & Sons Painting is a premier Madison painting company service. Our professional painters specialize in providing top-notch residential painting services We will meet all your painting needs, including Interior Painting, Exterior Painting, Commercial Painting, Roof Painting, Spray Painting, Cabinet Painting, Institutional Painting, Garage Floor Painting, and Fence Painting. When you want quality painting services and prompt project completion, no matter what the project entails, you have come to the right place. Our company is fully licensed and insured for your safety and peace of mind. All of our work is guaranteed. Our job is not finished until you are 100% satisfied!
When you want quality painting services and prompt project completion, you have come to the right place! Our team of professional painting contractors are fully licensed and insured for your safety and peace of mind.
Madison Interior Painting
Starting an Madison Interior Painting project in your Florida home is an excellent way to not only express your personality, but to increase your home's value. Interior painting in Madison can be a huge task, and to achieve painting success the job needs to be done right. An excellent interior paint job requires more than just a brush and a bucket of paint if you want to get good looking results.
JB & Sons Painting is a full service interior painting contractor. We specialize in residential and commercial interiors. When you hire JB & Sons Painting as your interior painting contractor you can count on experienced guidance through color selection, preparation, types of finishes, and paint selection. Using the right surface finishes, selecting the best procedures, and having professional painters using professional techniques will make all of the difference. We will enhance the value of your home and make an amazing impression on family and guests.
Madison Exterior Painting
While you might feel that exterior painting is a personal choice, there's a good deal of sense to the painting restrictions that some Madison homeowners face. A cohesive house painting color scheme that's carried on from property to property adds enormously to the appeal of a neighborhood. Having an experience painting contractor like your Madison Exterior Painter is the best way of getting the right color at a great price. If you want to increase your curb appeal and be the envy of the neighborhood and remodeling is out of the question, exterior painting may be the best solution. JB & Sons Painting Service will always keep your exterior paint project on time and under budget. Call today for a free quote.
Madison Deck Restoration
With proper Deck Restoration, your home will continually grow in value while being a source of pride for you and your family. Because Madison homeowners are unsure of the proper materials to use or unable to find the time to do the job safely, exterior deck cleaning is often overlooked and neglected. Our quality products and thorough Madison Deck Restoration process restores the appearance of your deck safely and efficiently.
Keeping the deck of your Madison home looking it's best and maintaining it's curb appeal. In addition, it promotes the integrity of your deck. Whether wood or composite material all decking should be cleaned at least every year to ensure its longevity.
What Madison Customers Say About Us
JB & Sons Painting, Inc. is Rated: 5 / 5
based on these 3 happy customer reviews.
---
"We are extremely pleased with the quality of the work Jerry and his crew (Drew, Joe and Cory) performed on our home. From pressure washing, prep work and repair, to final painting, the workmanship was outstanding. Throughout the entire project, the workmen treated us like family and we looked forward to seeing them each day. We would strongly recommend them to anyone seeking top quality work with the personal touch."
---
"Jerry and his team did an excellent job painting our home. Joseph, Drew and Joel were very prompt, professional and attentive to detail. They went above and beyond repairing caulking, sanding and scraping.

We now have a fresh new look for our home and would recommend them for any painting needs you may have."
---
"JB & Sons recently did a project for us. Not only were they very professional and detail-oriented, they did a great job! He gave a quote, started and finished the job just as he said he would. We would recommend JB & Sons for any paint job you may need."
---
Recent Articles
If you are looking for a painting contractor in Madison FL then please call 850-929-9925 (FL) or 229-244-6767 (GA) or complete our online request form.