Live Oak Painting Contractor & House Painter Specialist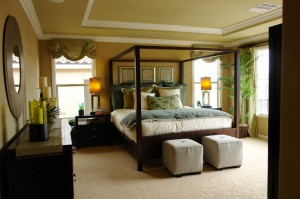 JB & Sons Painting provides the Live Oak area with high quality pressure washing and power washing services including fence, deck and house washing. If you're looking to spruce up your home or renew the exterior surfaces of your business, then you might be considering a few tweaks here and there. But before you break out the big bucks to give your home or business extra sparkle, consider this: our Live Oak Pressure Washing Service might just give your home more of a makeover than you think.
Let's face it: grime, mold and other dingy growths can make your home look underwhelming. Yet pressure washing can restore your home's pristine finish, making it look as though you've just given it a fresh coat of paint.  Additionally, pressure washing your paved surfaces – such as sidewalks, driveways and any other concrete or stone pathways – can turn up the wow factor in your landscape.
Live Oak Interior Painting
Your Live Oak home is not only a big investment; it is a reflection of who you are. It makes a statement to the world when someone enters your home. At JB & Sons Painting, our professional Live Oak Interior Painting contractors work with this fact in the back of our minds.
We offer a complete variety of interior painting services from painting your basement to wallpaper removal. In some cases, a project may pose a challenging obstacle that our professional house painters face with positive excitement because we are skilled and equipped to address any and all concerns. We also provide free color consultations on most interior painting projects.
Live Oak Exterior Painting
At JB & Sons Painting, we are your one stop shop for your residential or commercial exterior painting needs. Offering a complete variety of exterior painting services, you can count on the Live Oak Exterior Painting Contractors at JB & Sons Painting to get the job done right. Our exterior painting services include complete exterior painting, pressure washing, deck staining, fence staining, finishing of natural wood surfaces, metal finishes, and all related repair or replacement needs.
Live Oak Deck Restoration
Our Live Oak Deck Restoration experience in a wide variety of deck staining, deck cleaning, deck sealing and deck restoration techniques ensures you get the highest quality restoration in the industry. Before the deck restoration process, we will professionally power wash the surfaces prior to deck staining, sealing or painting. After pressure washing, scrape or sand away loose or rough stain/paint for a smooth finish. Then we begin the deck staining process. Once deck stained and completely dry, we sweep away any loose dirt or debris for a beautiful finish. We clean up at the end of each day during the process, so no unorganized, ugly mess to come home to.
Recent Articles
If you are looking for a painting contractor in Live Oak FL then please call 850-929-9925 (FL) or 229-244-6767 (GA) or complete our online request form.