Faux Finishes in Pinetta, FL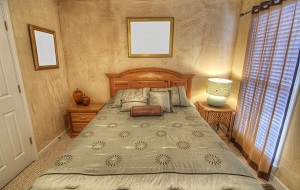 JB & Sons Painting offers faux finishing to creative Florida/Georgia border residents that want to step out of the every day normal and try something luxurious, fancy and stylish.
Faux finish painting is also known as decorative painting started about 5,000 years ago, the name comes from false because it is mimicking other materials. Faux painting is all about the illusion it creates. Our team at JB & Sons Painting is professionally trained in a various number of finishes including faux painting techniques such as
Tuscan : is a two-color finish having quality's of antique Italian finishes. It is always reminding clients of old world charm, it has warmth and character. JB & Sons Painting will add a sense of history into your home with this finish
Venetian Plaster : A popular option clients use to add a some of luxury into their Pinetta homes. Our team can take this glamorous look that mimics polished marble and natural stone to your living room. This finish is layered giving off a two-tone appearance of marble surfaces, adding visual interest to your guests, additional layers can be added to create more of an illusion of depth.
Wood grain : A very unique finish when applied with bold colors and metallic's vs. the normal brown tones that mimics finer wood.
Faux finishes can be used in just about any room, many homeowners start out by completing an accent wall, a powder room, or a bathroom for that extra "Wow!" factor for home improvement and remodeling project. Give JB & Sons Painting a call today for more information about faux finishes.
Recent Articles
If you are interested in faux finishing services by a painting contractor in North Florida and South Georgia GA, then please call 850-929-9925 (FL) or 229-244-6767 (GA) or complete our online request form.