Drywall Repair To Make Your Walls Look Their Best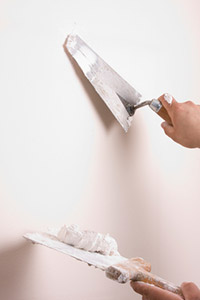 When searching for a drywall repair company in the North Florida or South Georgia areas, then you may want to look into JB & Sons Painting, Inc. These guys are the experts when it comes to fixing up that old drywall.
If you want the job done right the first time, then give these guys a call today. They will come right to your home and make the necessary repairs on your drywall. Don't hesitate call today. You're going to love the job they do.
Drywall is a thin wallboard that tends to get damaged very easily. After a period of time it gets banged up and scratched as the years wear on it. Luckily there is a team of experts that can change all of that. Contact the guys at JB & Sons Painting, Inc.. You'll find that they are very affordable and professional.
Together with over 25 years of experience, our team can offer quality services while accommodating your budget. If you are in need of drywall repair don't hesitate to contact us. We want to give you your walls the attention they deserve.
If your walls are beyond that of a simple joint compound, then call the experts in. They can repair your drywall without future problems to it. Make them look their best this year.
Why JB & Sons Painting, Inc. 
You may ask yourself why go with JB & Sons Painting, Inc. There are many reasons why you should. Here are a few examples of why you should pick us over the rest:
We have over 25 years of expertise
Reasonable rates
Provide quality services
Can deliver services to customers in the North Florida and Southern Georgia areas
Professional
You will have your drywall repaired in no time. Just give us a call and an expert will come to your home for an estimate. You will be very pleased at our rates and even more with our service. Don't wait, call now.
We are available Monday thru Friday from 8 a.m. To 5 p.m. We do not just do residential homes we do a lot more than that. Here are some examples of the types of business that we can repair drywall on:
Funeral Homes
Retail Stores
Schools
Churches
Universities
And many more…
If you are looking for Drywall Repair Services by a painting contractor in North Florida and South Georgia, please call 850-929-9925 (FL) or 229-244-6767 (GA) or complete our online request form today.